SUZUKI RIDE DAY
RESCHEDULED DUE TO WEATHER
TO FRI. JULY 28th
Friday May 5th 10am-4pm at St.Onge Recreation
Call Jody at 705-733-2280 to pre-register.
M2 and Full Riding Gear Required, weather permitting.
Have our expert staff appraise your trade when you're on the test ride!

Here is the list of Bikes for demo:
2017 DR 650 SE
2017 SV 650 ABS
2017 DR-Z400 Supermoto
2017 GSX-R 600
2017 Boulevard C50T
2017 GSX-R 1000 ABS
2018 GSX-S 750
2018 GSX-S 750Z
2018 GSX-S 1000 ABS
2018 GSX-S 1000F ABS
2018 GSX 250
2018 V Strom 1000 ABS
2018 V Strom 1000 XT ABS
2017 V Strom 650 ABS
2017 V Strom 650 XT ABS
Call Sales for Details for more details.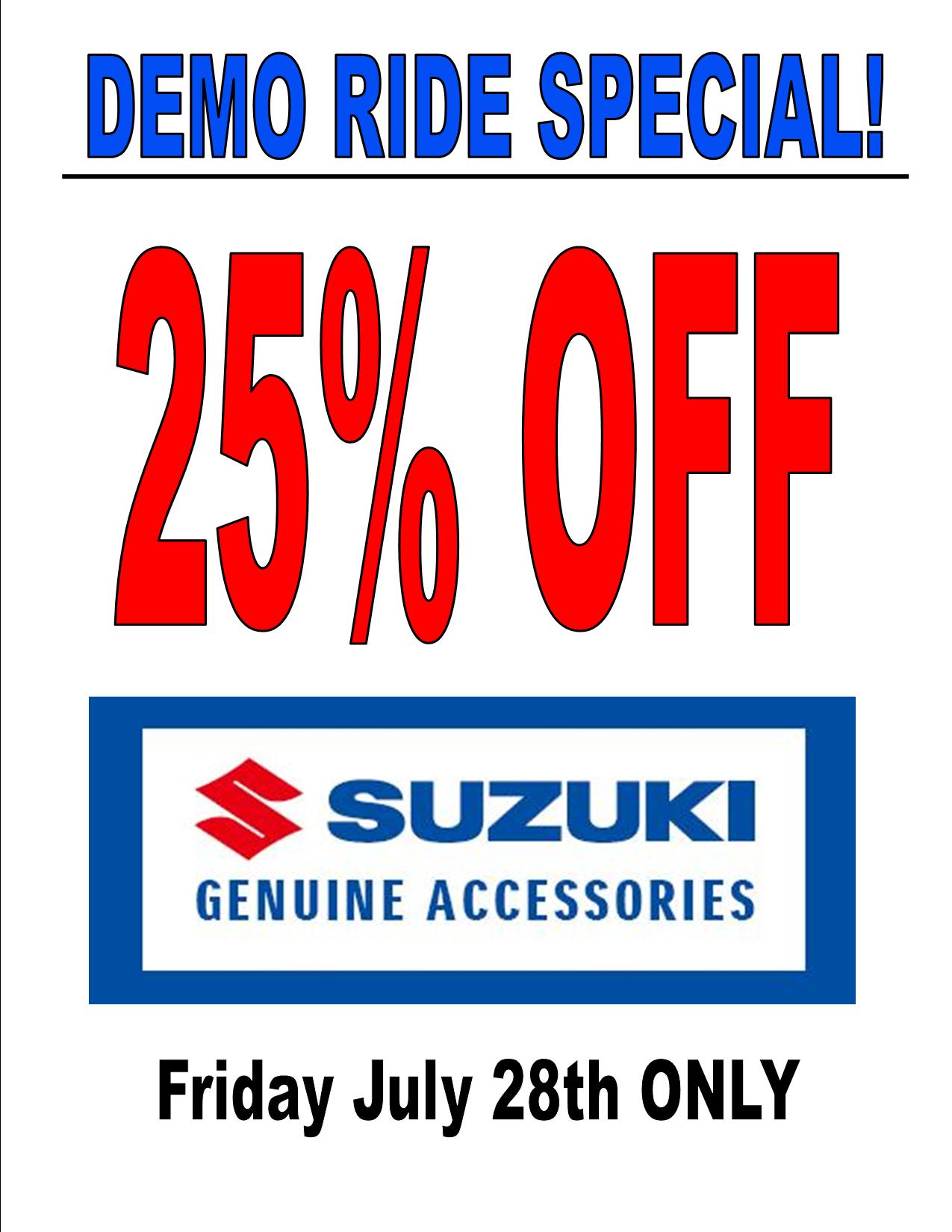 Limited spaces are available so make sure you reserve your spot today, with the link below.

Please stay tuned for announcements on upcoming events!!!